NonE's call about self-ownership
Current time: 02-23-2018, 01:19 PM
NonE's call about self-ownership
11-02-2011, 07:01 AM
eye2i2hear
itooitwohere


Posts: 8,040
Joined: Nov 2006
Reputation: 44
RE: NonE's call about self-ownership
(11-01-2011 10:17 PM)

zonsb Wrote: Also, good questions in your ETA#1.
I respectfully disagree
(well, they may

be

good questions to

you

. but that's another e-primer)
. Rather than being 'good' (accurate) questions, I see it as a total frame job; a framing of the question --a
con
+fusion? Let's
Taboo
it, shall we?
(11-01-2011 07:37 PM)

Dionysus Wrote: ETA: Lemme ask you point blank: Do you believe the state catfishes you? There's no debating that the state claims to catfish you (even if it doesn't explicitly say so, its actions speak louder than words). If you don't at least claim to catfish yourself to counteract the state's claim, it will fill the vacuum for you. And if you do believe the state catfishes you, why not just do what it tells you and be happy about it?
Oooh yeah, makes a ton of 'sense' (communicates something), eh?
Ok, any (selfishly enjoyable) hyperbole aside, factually, how would you refute that my
Taboo
version isn't as 'good' as the original? [pauses tape here...]
[/pause]
And I'd offer that the key frame job indicator is the necessary inclusion and thus use of the word: "believe". Why even get into needing/having
to believe
any such notion/
catfish
? Why not just k.i.s.s.? Why not just look for the use of coercion and violence --or as you expressed it: "look at Their actions" (
speaking louder
)? And maybe ask, who stands to gain by getting into a mental haggle (time and energy drain/black hole) over a mere belief issue?
Lastly,
your mission Mr Phelps, should you decide to accept it
, prove that the
State
Believers act like they own=catfish you, without using the word 'own' (or 'catfish')? Versus prove that They use coercion/aggression/violence/
are acting
logically inconsistent & irrational (equally first
Taboo
ing those terms/frame potentials)...? ...
as always, should you or any of your IM force be caught or killed, the Secretary will disavow any knowledge of your actions. This post will self-destruct in five seconds
.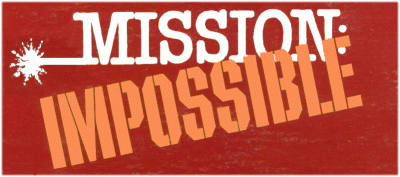 [

see also

Taboo here]
---
Is it voluntary? (because if it isn't, what inherently is it?)
And can it be voluntary, if there's indoctrination, intimidation, coercion, threats & initiation of violence?
[not to be confused with asking: can it be
said
to be "voluntary" even when such is present.?]
User(s) browsing this thread: 1 Guest(s)