This isn't the first time, and surely won't be the last, the good folk at CopBlock.org question authoritah. However, today's installment features Pete Eyre's call to Alice, TX police department in response to Nick Juarez's aggressive actions against a fellow CopBlocker. Pete made some damning points on why 'the authorities' ought to question their own actions: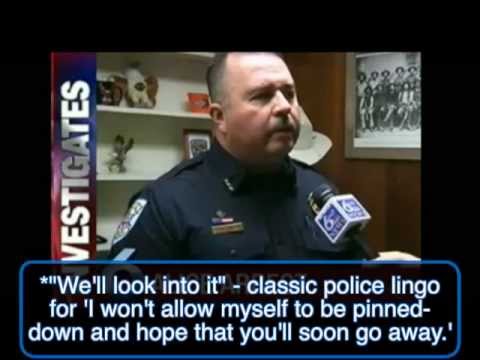 Pete inquires about Alice PD policy regarding filming police. Remember, even though this is just mere legal opinion, in accordance with their own rhetoric; it IS NOT illegal to film police performing their duties in the public domain.
Notice the "state-department two-step" from the start of the conversation. This is a very common, and hence, a predictable first-response from bureaucrats in attempt to dodge responsively answering a simple and straightforward question.
Pete informs the agent/officer of numerous psychological studies that demonstrate a violent disassociation from humanity when individuals anonymize themselves with black uniforms and identify by number.
Because language is important when objectively describing what's going on, notice Pete using the factually correct terms "kidnapping" and "caging" when referring to the officer's actions.
It is important to ask the facilitators of the "kidnapping and caging" what they think of the aggressive actions of their colleagues and the consequential ethical implications in a system that is sold to the public as "fair and impartial."
Again, a big hats off to Pete for taking the time and having the courage to do what more of us should be doing; questioning the authoritah and not giving them a free-pass on their presumptions and inconsistencies.